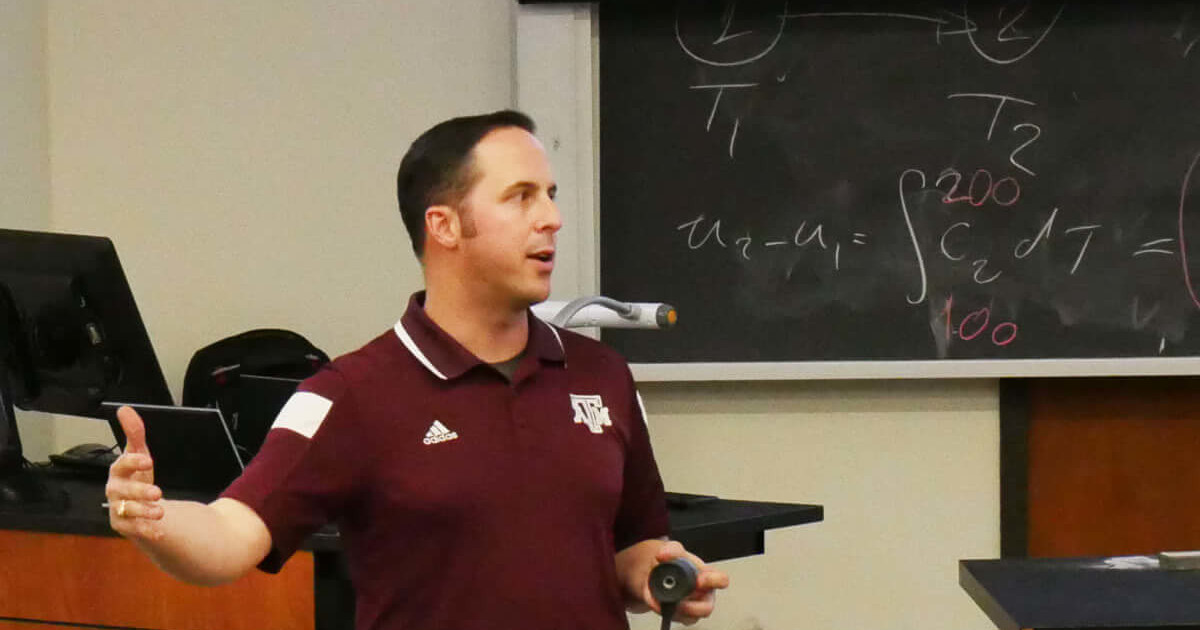 Kelm Engineering team members have led training courses for the Vibration Institute, presented papers and case studies at multiple conferences, and taught countless clients about the ins and outs of machinery vibration analysis in the normal course of business. During a recent visit to his Alma Mater, Sr. Consultant Dustin Pavelek had a chance to provide Texas A&M University Mechanical Engineering students a look at what life is like as a mechanical engineering consultant.
TAMU MEEN 459/659 Guest Lecture Series

The Texas A&M University Mechanical Engineering department is known worldwide for producing outstanding engineers. Mast-Childs Professor Luis San Andrés, PhD has been a leader in developing these engineers since joining the TAMU faculty in 1991. As the instructor for the senior and graduate level Sound and Vibration Measurement course (MEEN 459/659) during the Spring 2019 semester, Dr. San Andrés has invited multiple industry experts to relay their experiences to students to reinforce the concepts they are learning. Dustin Pavelek had the honor of being invited by his former professor to kick off the guest lecture series that includes presentations by industry luminaries such as John Whalen (TCE-retired), Joe Moreno (LyondellBasell), Ed Wilcox (Chevron), and others.
Adventures in Field Vibration Testing
Pavelek's lecture, titled "Adventures in Field Vibration Testing", included several case studies from his 7+ years as a member of the Kelm Engineering team. The lecture started with a review of the contents of a typical field test kit, including vibration sensors, impact hammers, pressure sensors, data acquisition hardware, and PPE. While the focus of the talk was on measurement techniques and machinery troubleshooting in the "real world", Pavelek made a point to discuss the importance of safety, flexibility, communication, and preparation as key aspects of succeeding as a practicing machinery engineer.
Texas A&M Turbomachinery Laboratory
During the visit, Pavelek also had the opportunity to return to the Texas A&M Turbomachinery Laboratory where he spent four and a half years as an undergraduate student technician and a graduate research assistant for a tour conducted by Dr. San Andrés. The Turbo Lab is the leader in conducting research to promote the reliability and performance of turbomachinery and hosts the annual Turbomachinery and Pump Symposia in Houston. Kelm Engineering has been an exhibitor and contributor to TPS and will be presenting a Tutorial during the 2019 Symposium.
For more information about the Turbo Lab, visit ther website at: https://turbolab.tamu.edu
Photo Gallery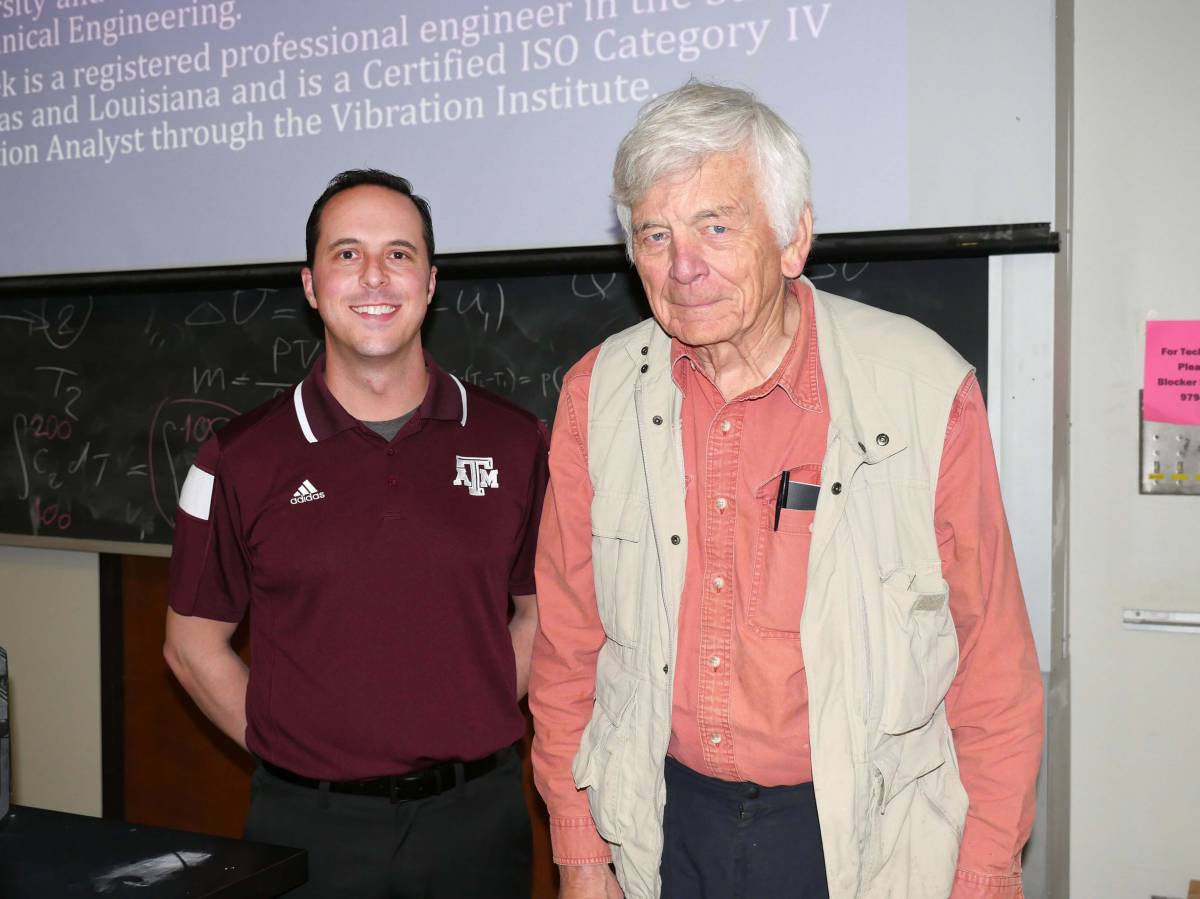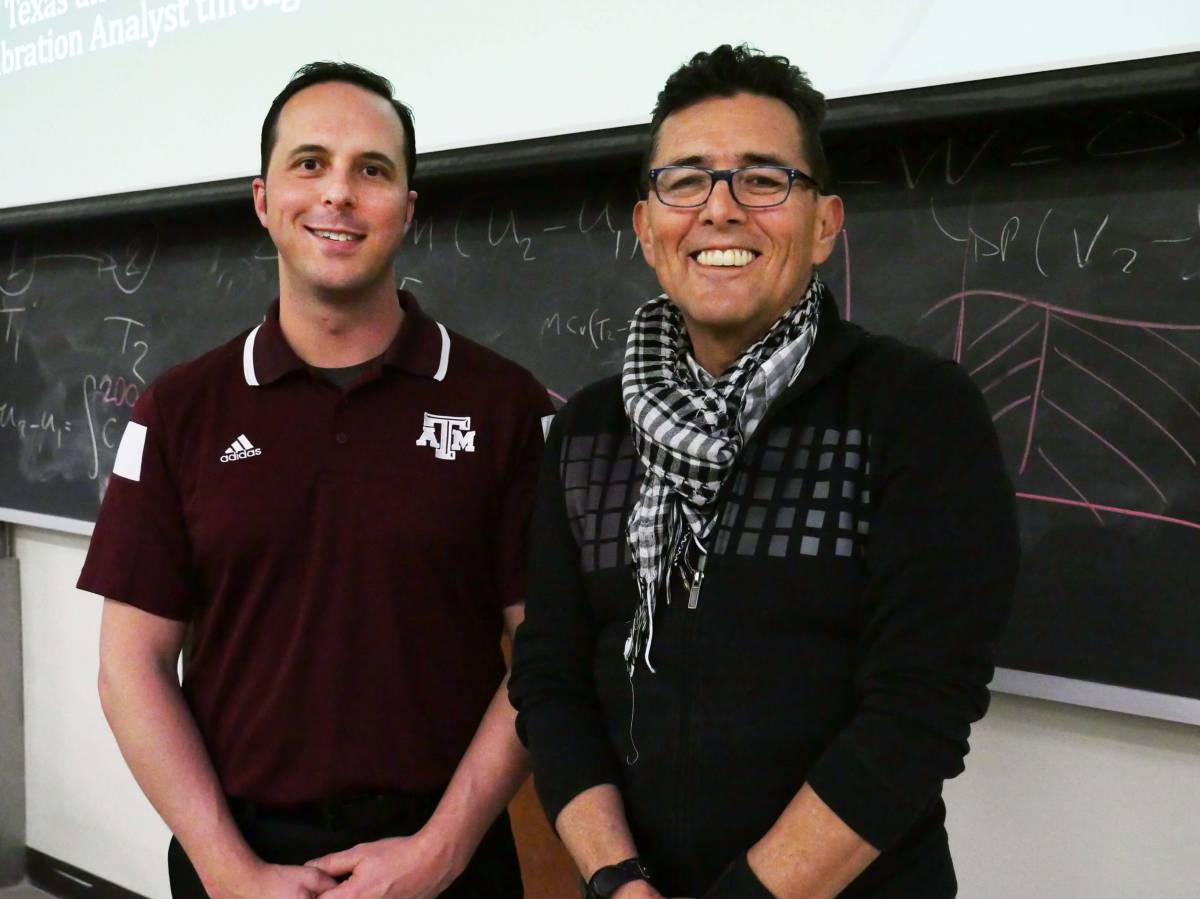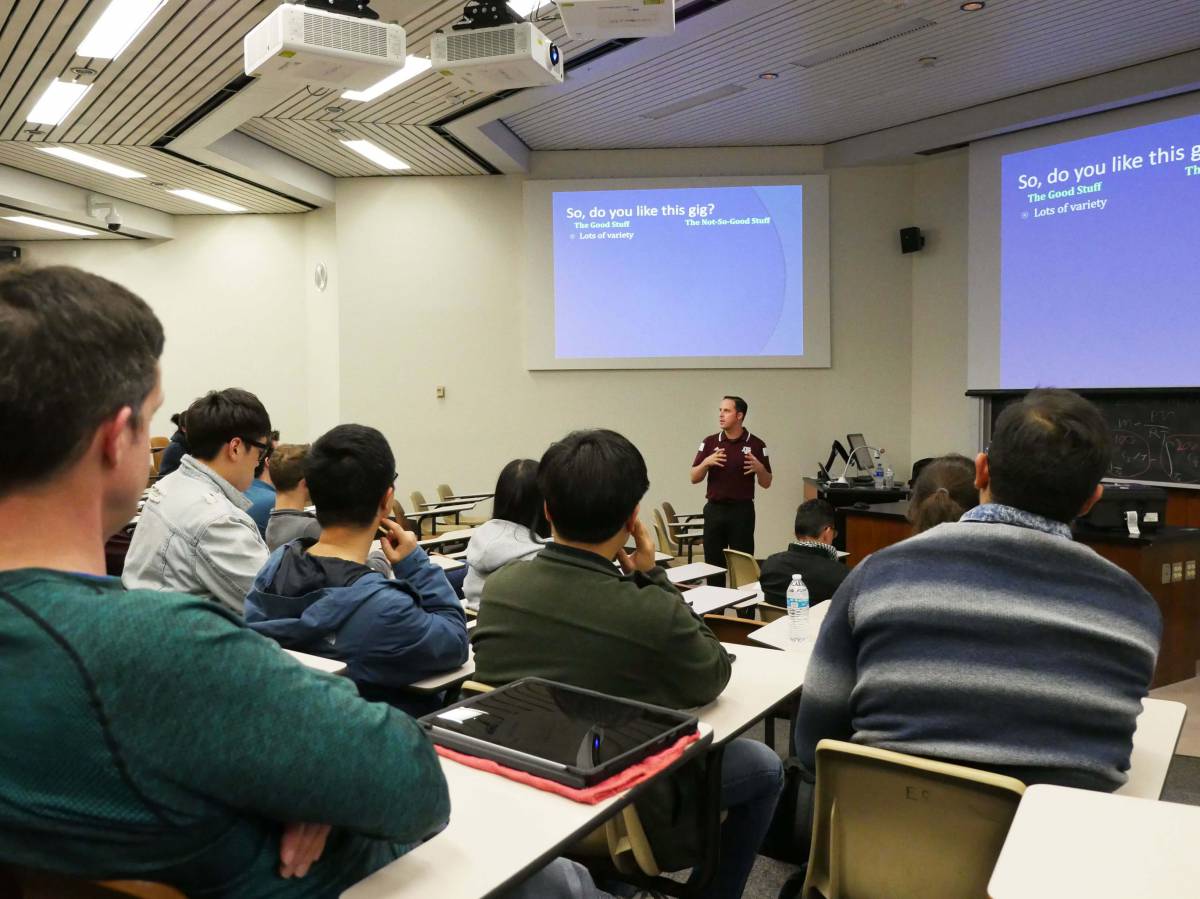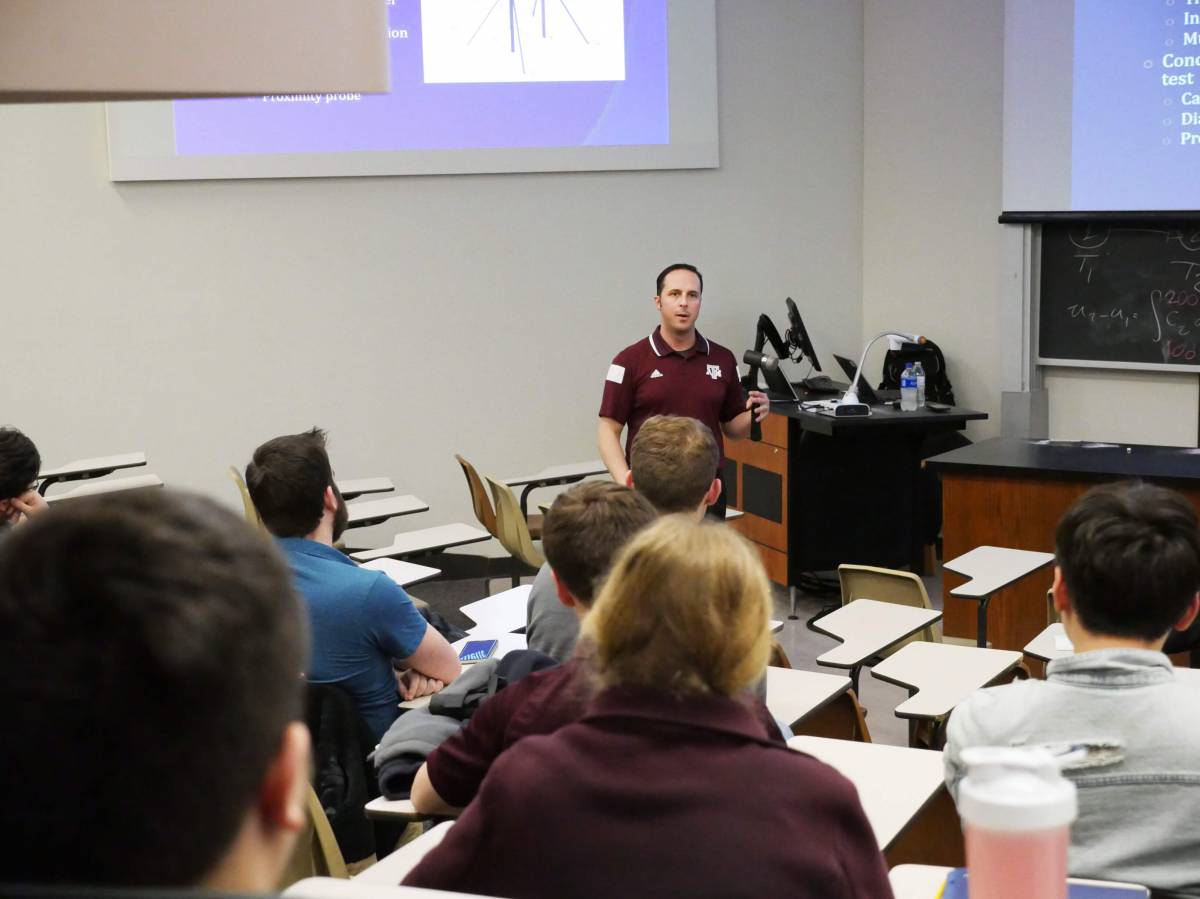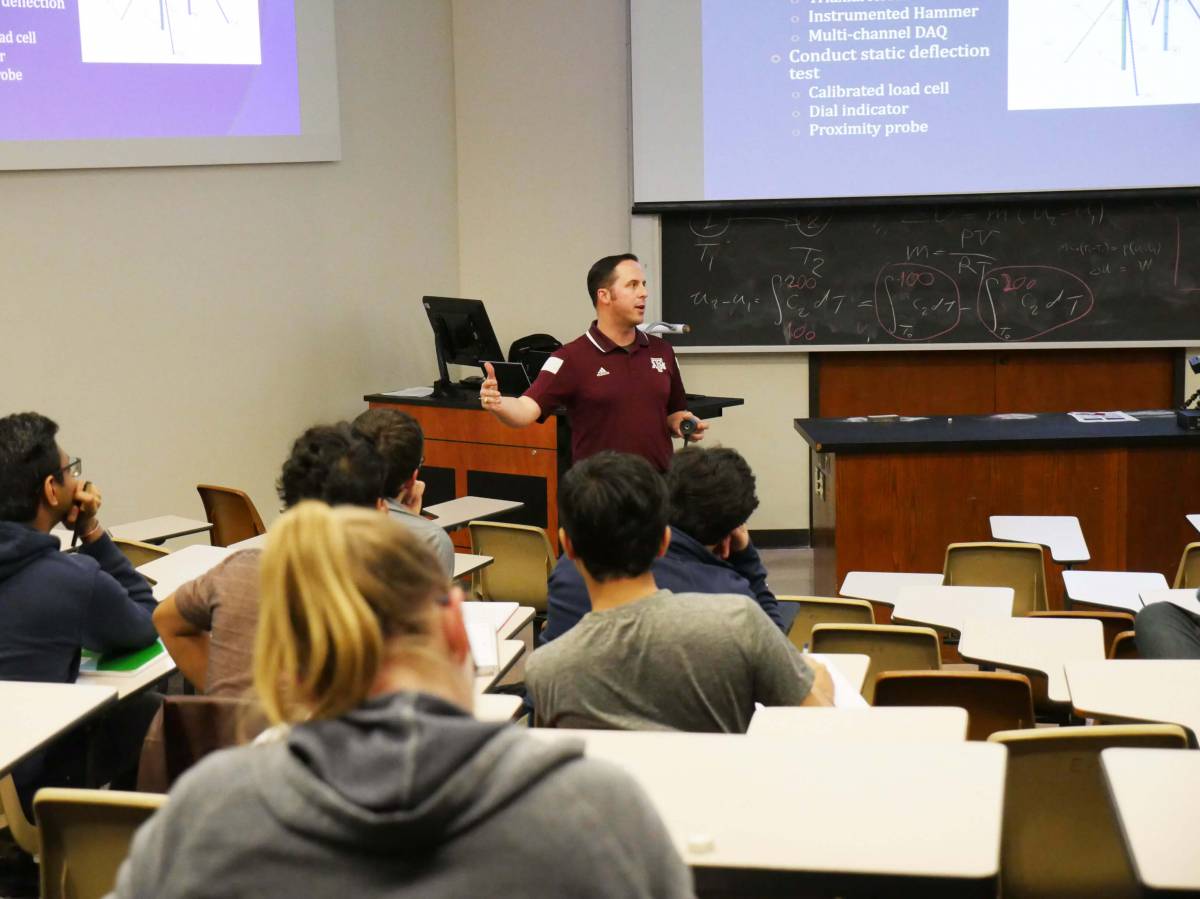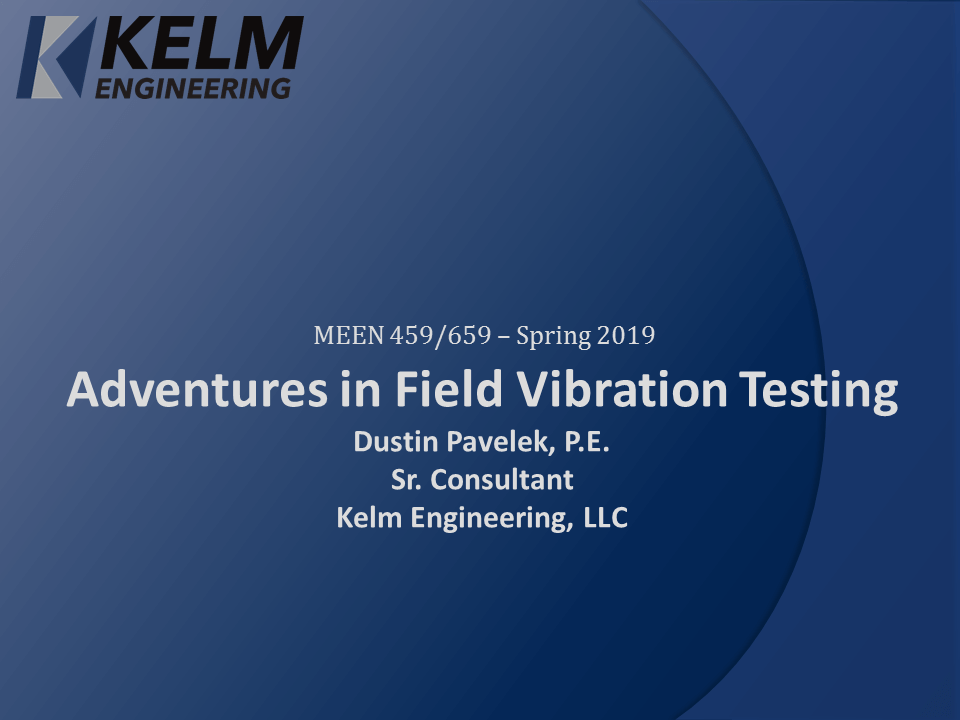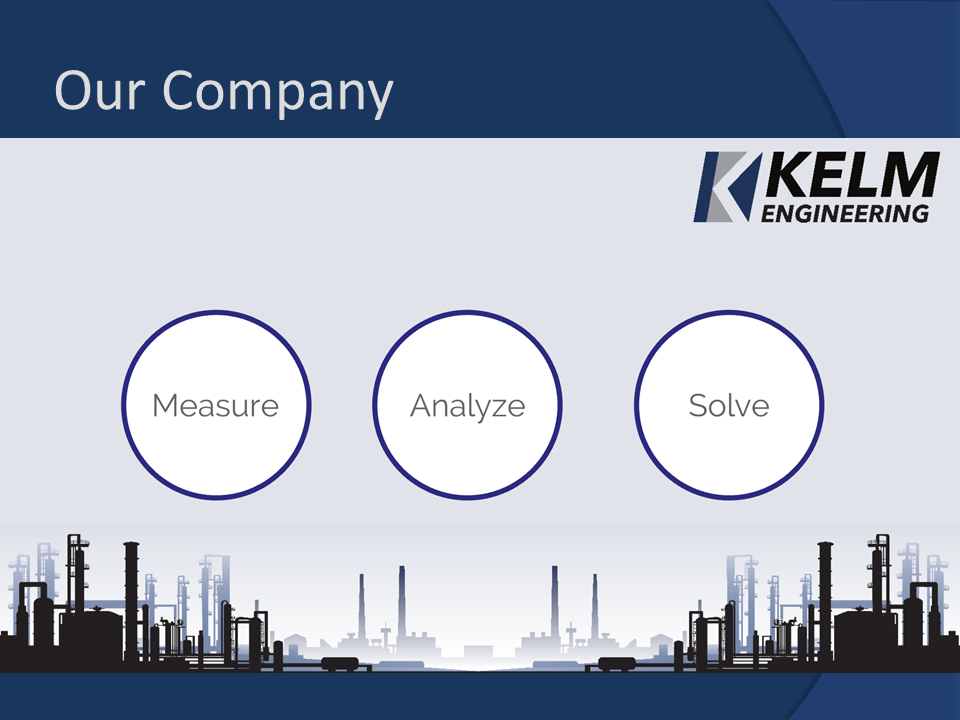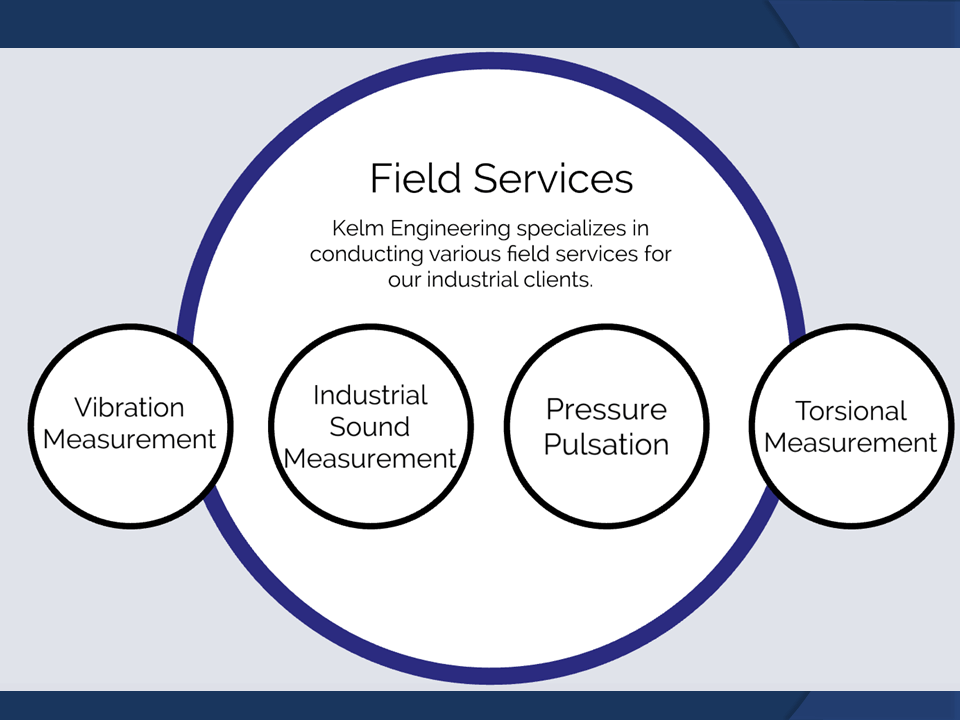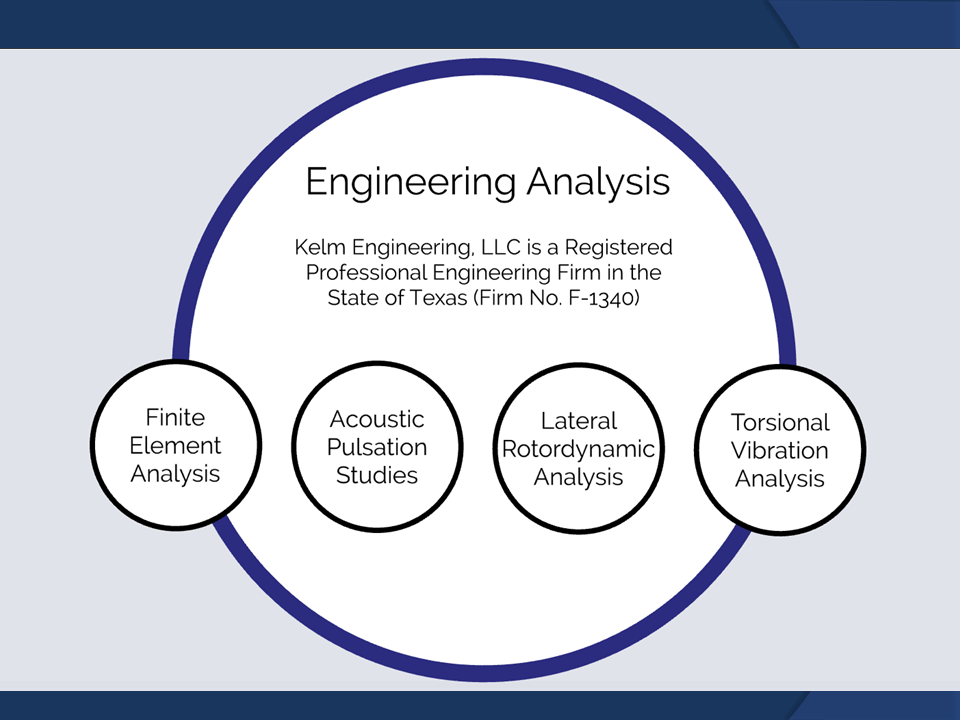 Photos from the presentation.